When: January 11-19, 2019
Where: Oranjestad, Aruba
Stayed: Renaissance Ocean Suites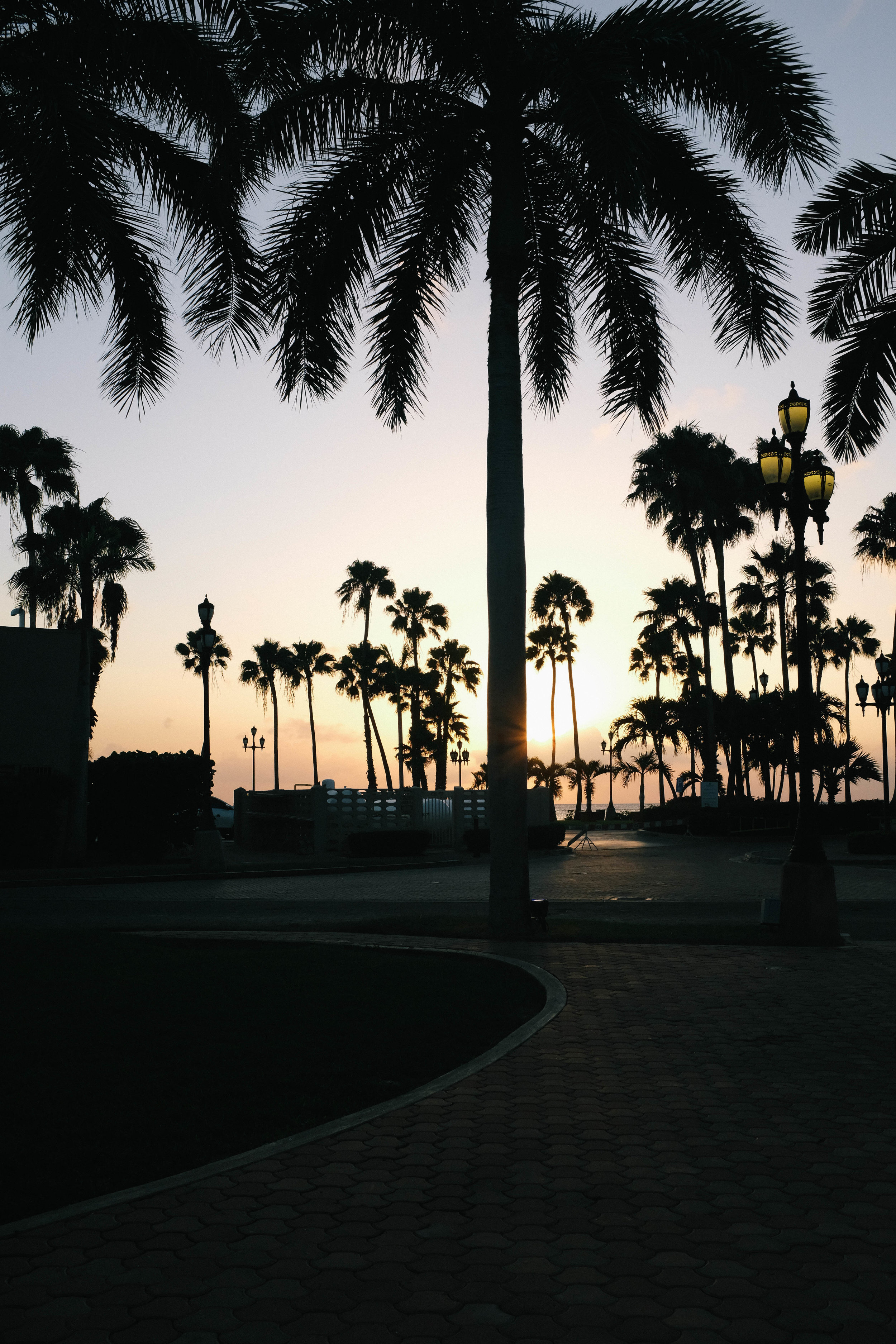 Day 1 - Jan 11
We took a morning flight from Minneapolis to Aruba (with a quick 45 minute layover in Atlanta) and arrived late afternoon. We flew Delta and they said the only do one flight a day. We got a customs card on the plane and it was simple to fill out. You go through automated customs kiosks then through to baggage claim. We took a 10 minute taxi ride from the airport to our hotel, Renaissance Ocean Suites, and ventured out for an early dinner. We had two adjoining rooms facing the parking lot and actually ended up getting a free upgrade to adjoining rooms facing the pool (but only because our parent's room had a leaky shower). We ate at Casa Tua in the Renaissance Marketplace. It was mediocre with fairly expensive prices. I wouldn't recommend unless you want something quick and close to the hotel.
Day 2 - Jan 12
We slept in a bit then headed out to the Renaissance Private Island aka Flamingo Island. If you aren't a hotel guest they charge $100/person per day. This was one of the best perks of staying at the Renaissance, "free" access to the island (I mean, it's included in your price per night, but it feels free). Remember, each person (even if they are staying in the same hotel room) needs a room key to get to the island. It was a quick 7 minute boat ride then we set up camp at Iguana Island (family friendly side) since it was larger and had more open spots. The other side of the island is Flamingo Island (adult only) which is smaller and had less huts/shade. We personally liked Iguana Island better since it had shaded huts (if you go earlier enough) and was larger.
Day 3 - Jan 13
Since we didn't know what to expect the first day we went to Flamingo Island we didn't get the greatest spots. We were a few rows back from the beachfront but wanted to try and get one of the huts to setup camp and have quick access to the water. We woke up early to catch the 8 am (the first boat leaves at 7:30 am) boat and snag a hut. It was worth it as we were one of the first 10 people there and had our pick of the huts. We liked the huts with quick access to the shallow water so we could take a dip whenever we were too hot. We stayed until early afternoon then headed back to the hotel. After relaxing for a bit we walked 7 minutes to eat dinner at Driftwood. It's an amazing local spot that catch their fish daily and can prepare any of their fresh catches in five different ways. Their fresh catches were barracuda and wahoo. I chose the wahoo prepared in garlic sauce and it was delicious. It's expensive (about $30/person) but so worth it for the freshness. I would highly recommend eating at Driftwood.
Day 4 - Jan 14
We knew we wanted to SUP, kayak, or canoe at least once while in Aruba and during my research I found clear kayak rentals at the tip of Palm Beach. We rented two kayaks from Island Cabana ($35/kayak for 1 hour) and each kayak fit two people. It ended up being a great option, though a very windy one, and the owner was very chill and relaxed. We didn't feel rushed or on a time clock, so we were able to enjoy ourselves. We didn't get to see much of Palm Beach since the rentals were so far at the end so it wasn't a good location to lay out and grab some sun. Though it is right next to the Ritz Carlton Hotel, so if you're a guest there, it would be a short walk to get some rentals.
Day 5 - Jan 15
We woke up bright and early to grab a quick breakfast then be picked up by ABC Tours (we chose the "Rugged Natural Pools Safari" tour). This is a pricey excursion as it was $120/person and we had a family of six. But, as soon as we started the tour, we knew it was well worth our money. Our Land Rover fit 8 people comfortably and they had cushy seats so your butt wasn't uncomfortable. The main reason for the cushy seats was that the tour was very rugged/rocky/bumpy. If you didn't have your seat belt on you would have hit your head on the ceiling or fallen out of the car. We had Zouly as our driver and she was excellent. She knew what she was doing and was very knowledgeable. The spots we hit were The Natural Bridge, Arikok Natural Park, Andicuri Beach, and the Natural Pool at Conchi.
The Natural Bridge: Cool, but since it's collapsed, there isn't too much to see. Nice spot to take photos.

Arikok National Park: So cool and hard to access by yourself, we originally thought we could rent a car and drive around, but the tour proved otherwise, it was very rugged and hard to get to places. It was very beautiful and had unique terrain.

Andicuri Beach: Our favorite beach of the whole trip! There was virtually no shade, other than the rocks on the outside, and the water was constantly crashing waves. It was beautiful and we already want to go back.

Natural Pool at Conchi: This was cool as it's a pool built into the side of rocks but it was very crowded and busy when we went. Multiple tours were there so there wasn't much space to explore the already small pool.
We finished up our tour and headed back for lunch, which was BBQ ribs (included in the ticket price). After lunch we were driven back to our hotel and the safari was over. After hanging at the pool after our tour we decided to try out The West Deck. We got the BBQ ribs (sounds weird at a seafood place but they were so good), coconut shrimp, garlic shrimp, mixed seafood platter, seafood chowder. Also, some delicious margs.
Day 6 - Jan 16
Us siblings (#KaoQuad) splurged and decided to go on a private snorkeling tour with Strea Charters and we would highly recommend. It's a small business owned by John and Esther, John is the boat's captain and Esther handles all the booking/details. We got on at 9:30 am and headed for Mangel Halto for some snorkeling. Robert was our snorkel guide and he was great and knew all the great spots. It took about 45 minutes to get from Orjanestad to Mangel Halto and we spent about an hour snorkeling, another half hour chilling on the boat before heading back to the dock.
Day 7 - Jan 17
My sisters and I were craving acai bowls the whole trip and we had heard good things about Eduardo's Beach Shack. We decided to head back to Palm Beach (different area than before) to grab breakfast and see more of the beach. We got the Mermaid Bowl and the Raw Acai Bowl, both were delicious. We laid out on the beach for a bit but it was fairly crowded so we didn't stay for long. My brother had to head back to Minneapolis early so we said bye to him and headed to the hotel pool. We had dinner at the hotel restaurant, Fresco, and it was delicious Italian food. My sister and I split the lobster risotto and it was melt in your mouth yummy.
Day 8 - Jan 18
My dad wasn't feeling well so my sisters, mom, and I grabbed a taxi to Eagle Beach (3rd best beach in the world) and it did not disappoint. There's long stretches to walk and the water is so clear and blue. We rented an umbrella ($25 for the day) that was five steps from the water and it was the perfect reprise from the sun. We stayed at Eagle Beach for a few hours then headed back to hotel to chill by the pool.
For our last dinner we knew we wanted to go back to The West Deck. Unfortunately, they were short staffed so the service wasn't as good as the first time but the food was still delicious. We reordered all our favorites and savored our last dinner in Aruba.
Day 9 - Jan 19
For our last day, we wanted to enjoy Flamingo Island one last time so we woke up early and caught the 8 am boat to the island. We got our favorite huts and relaxed in the sun for a few hours. We didn't have to check out till 1 pm so we had time to pack our stuff, eat lunch, then head to the airport (10 minute drive from our hotel). I will warn you that customs back into the US from Aruba is not efficient. We went through both security and customs twice (no idea why) and it took about 45 minutes.